Sagnik Chatterjee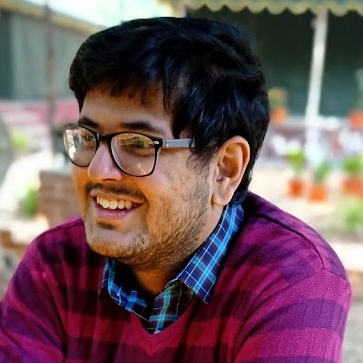 About Me
I am a doctoral candidate at IIIT-Delhi, advised by Dr. Debajyoti Bera, affiliated with the BraQIIIT group. Previously, I worked at Oracle Financial Software Services (OFSS) in Bengaluru.
My research
My main area of research lies at the intersection of quantum computing and learning theory. My work involves developing quantum ensembling algorithms under various learning models and proving theoretical bounds for convergence, generalization, and speedups. Scroll down for more details.
I am also interested in variational quantum optimization algorithms for NISQ hardware, algorithms for computational social choice, and a complexity theoretic approach to neural networks.
Contact
Office: B-513, R&D block, IIITD
Email: sagnikc [at] iiitd [dot] ac [dot] in
Papers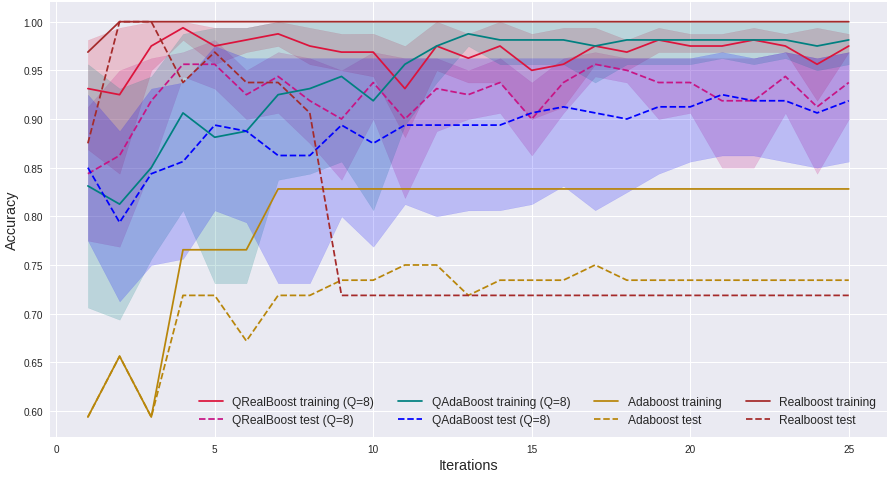 Quantum boosting using domain-partitioning hypotheses.

Accepted at QTML'22 for a short talk. Poster accepted at QIP'22.

Abstract: This work answers an open question regarding the existence of quantum boosting algorithms for weak learners with non-binary hypotheses. Our QRealBoost algorithm has provable theoretical guarantees for convergence, generalization bounds, and quantum speedup (using noisy and probabilistic quantum subroutines) versus both classical boosting algorithms and other quantum adaptive boosting algorithms. We also perform empirical evaluations and report encouraging observations on quantum simulators by benchmarking the convergence performance of QRealBoost against QAdaBoost, AdaBoost, and RealBoost on a subset of the MNIST dataset and Breast Cancer Wisconsin dataset.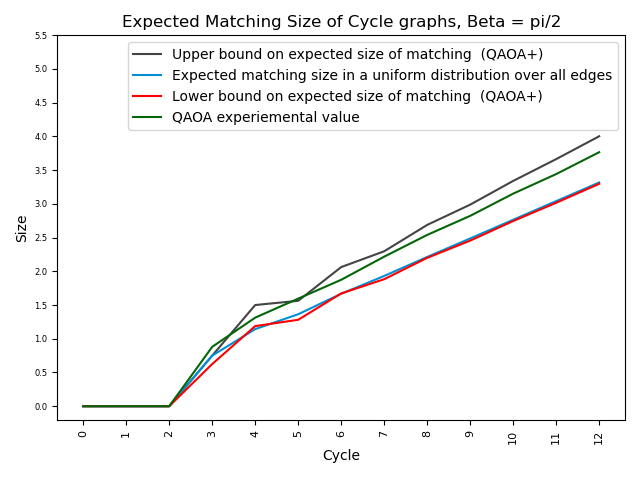 Applying QAOA+ to the graph matching problem.

Extended Abstract accepted at AQIS'20. Poster accepted at QIP'21.

Abstract: Counting problems with respect to matchings are #P-hard; which precludes the existence of efficient deterministic classical algorithms for creating superpositions over all distinct matchings and all maximal matchings. In this work, we try to achieve these superpositions for 2-regular graphs by designing polynomial depth QAOA+ style circuits with novel mixing operators. We also evaluate the advantages of starting with the W-state and empirically demonstrate that for 2-regular graphs, our algorithm has a better lower bound for the expected matching size compared to the uniform distribution over all matchings.


Miscellaneous
Courses and Books (Theoretical Computer Science inclined)
** refers to courses I have been a TA of
Interesting Articles on Research and Science